Penalty Calculators
Finally mortgage lenders are forced to allow their mortgage clients to view their penalty to cancel their mortgage early with harassment. Many lenders unfortunately will not even tell you your penalty over the phone, they force you to come into the branch to find out what you are doing. This is now a thing of the past!
The follow are the links to some of lenders who have started this new federal requirement:
This is awesome news for anyone holding a mortgage!
Mortgage Rates
Mortgage News
Federal Government Changes to Mortgage Lending - June 21, 2012
For the fourth time in the past four years, the Federal Government has announced further action to restrict mortgage credit.
The new measures include:
The maximum amortization on a prime mortgage will be reduced from 30 to 25 years.

Mortgage insurance will not be provided for properties valued over $1 million.

Refinancing has been lowered from a maximum of 85% loan-to-value to a maximum of 80% loan-to-value.

The maximum gross debt service (GDS) and total debt service (TDS) will be limited to a maximum of 39% and 44% respectively. Currently, GDS does not apply to qualified borrowers with credit scores over 680.

These measures will take effect July 9, 2012.

Implications for the BC home market:
The new 25 year amortization will have a small but material impact on affordability for homebuyers. For a $300,000 mortgage, the shorter amortization period will add over $150 per month to mortgage carrying costs for homebuyers that would have instead opted for a 30 year amortization. This is equivalent to an approximately 1 per cent increase in mortgage rates.

Longer amortization period may also impact the rental market where investors have utilized longer amortization period to lower carrying costs.

Prohibiting mortgage insurance for properties over $1 million will impact Vancouver markets to a much greater extent than other Canadian jurisdictions. While this policy may have limited impact on credit access for high-ratio borrowers, it will tighten credit for the $1 million and over segment of the market through its impact on lenders risk management practices. This is particularly true in light of the CMHC already rationing portfolio insurance for low-ratio mortgages.
BCREA
Bank of Canada Interest Rate Announcement - October 25, 2011
As was universally anticipated, the Bank of Canada opted to hold its target overnight rate at 1 per cent this morning. Ongoing uncertainty in the Euro-zone continues to weigh heavily on the Bank's outlook. In its statement accompanying the interest rate decision, it was noted that the bank is now projecting a contained Euro-crisis, but also a brief recession in the Euro-area due to ongoing deleveraging and fiscal austerity.
The Bank also expects continued weakness, but no recession, in the United States through the first half of 2012 before a resumption of stronger growth. Given various challenges in the global economy, the Bank of Canada trimmed its outlook for Canadian economic growth to 2.1 per cent in 2011, 1.9 percent in 2012 and 2.9 per cent in 2013 which is in line with our own forecast. On inflation, the Bank now expects slack in the economy to persist longer than originally forecast, leading to a closing of the output gap at the end of 2013. This implies softer than expected inflation in coming quarters, with consumer price growth moderating before returning to the Bank's 2 per cent target by the end of 2013.
Overall, this morning's statement shows a very cautious Bank of Canada that is unlikely to make any significant movements on interest rates over the next two to three quarters. Further monetary tightening will be highly contingent on a brighter growth outlook in the United States and a credible solution to the Euro sovereign debt crisis. Therefore we expect the Bank of Canada to remain on the sidelines through the end of 2011 and the first half of 2012.
Bank of Canada Holds Rates no Hike Soon
Bank of Canada Review ~ A quarterly publication featuring articles related to the Canadian economy and the central banking, with summary statical tables.
H.S.T. Calculator on Spagnuolo and Company Website
Spagnuolo and Company, a real estate law firm in the Tri-Cities area has now included a H.S.T. calculator. The calculator is located at:
Canadian Interest Rate Forecast
Although we can never predict exactly where interest rates are headed, it's always good to listen the the top economists who have access to every data source, academic study, historical backtest and analysis tool imaginable. Here's what Canada's top 5 bank economists had to say about where we're headed in the year ahead.
Latest Overnight Target Rate Forecast
The Bank of Canada's overnight target has a direct impact on variable mortgage rates. Here's what is being predicted; economists at Canada's Big 5 banks are predicting the BoC rate will remain unchanged to the end of 2010 and finish 2011 off at 2.00%, incurring a 1% increase. This would put todays Prime rate at 4.00%. Next announcement is Oct. 19, 2010.
Variable-Rate Mortgage Forecast
Most analysts now expect the Bank of Canada to remain on the sidelines until 2nd quarter 2011. On average, major economists now predict a 100 basis point increase in the overnight rate over the next 15 months. Their outlooks, if accurate, imply a 4.00% prime rate by December 31, 2011. Prime rate is currently 3.00% and the 10-year average of prime is 4.50%. Based on a 65-basis-point discount from prime, these forecasts suggests 5-year variable rates in the 3.35% range by year-end 2011.
Fixed-Rate Mortgage Forecast
Banks foresee 5-year bond yields climbing 117 basis points in the same 15-month timeframe. That would put the 5-year yield at 3.41% by the end of next year. The 10-year average of the five-year yield is 3.93%. Assuming a typical 120 basis point spread above yields, these forecasts suggests deep-discounted 5-year fixed rates could rise to roughly 4.24% by year-end 2011.
Data Sources: BMO, CIBC, RBC, Scotiabank, TD, be advised that these are predictions only and one should speak with a Mortgage Professional to assess their own risk based on current market conditions.
History has shown that it's near impossible to accurately predict interest rates long-term so use these figures at your own risk. That said, while economist projections are often wrong, they are still one of the better sources of educated opinion on interest rates.
Prime Rate Rises
Sept 9, 2010
Today it could have gone either way but Mark Carney and co. felt Canada's economy was hot enough to warrant another tightening. The Bank of Canada has therefore raised its overnight target rate to 1%, from just 0.25% three months ago. As a result of today's increase, prime rate will likely climb to 3.00% this week. It would be the first time prime has seen 3% since February 2009. If you've got a variable rate mortgage, this increase will add about $13 to your monthly payment, for every $100,000 you owe.* The next BoC interest rate meeting is October 19.
Are you getting the most out of the government grants that are offered today? From First Time Homebuyer Tax Credits, to GST and HST Rebates to Energy Efficiency Rebates, ensure you are maximizing these grants.
Mortgage Brokers
Minimize Your Mortgage, Maximize Your Future.

Sandi Campardo, AMP

Mortgage Specialist
Dominion Lending Centres – DLC BC Mortgage Group
Cell ~ 604.805.2080
Fax ~ 604.931.6559
scampardo@dominionlending.ca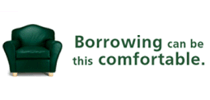 Julie Clements
Manager, Residential Mortgages
604-613-2348
julie.clements@td.com